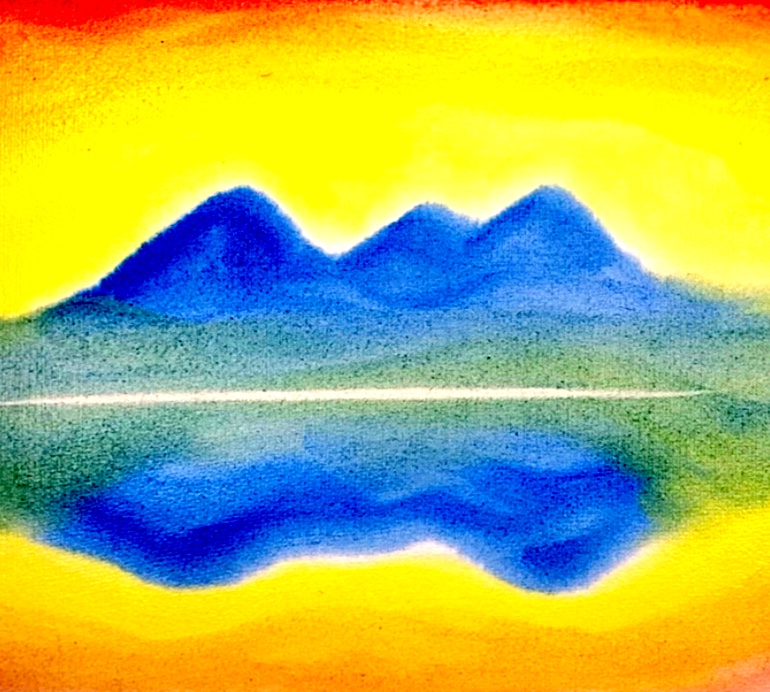 What you will learn: 

How to work with the materials: wet paper, watercolors, brush, painting rag/sponge
How to guide paintings through a "color story" process, by either using the 36 lessons provided in this course, or by taking those lessons as examples and creating your own 
How support the creative process so that children feel joyful and at ease rather than stressed and/or disappointed
How to review artwork in ways that support openness and imagination rather than judgment and critique, thus fostering a child's sense of self and accomplishment in a positive way. 
To understand that the way we teach any subject, even watercolor painting, can support the first grader in ways far beyond the activity of painting, because you will begin to see this process on a deeper level
What you will receive: 

A thorough materials list
A video preview of the materials listed
A course introduction and overview
Primer lessons to understand and practice the wet-on-wet watercolor techniques
An explanation of how we use simple color-stories to engage the first grade student in creative and playful ways
36 painting lessons that guide you from start to finish for 36 paintings
Lessons for how to look back at and review paintings
Additional videos that delve into fundamental pedagogical topics
Additional articles that explore various pedagogical considerations


What you will need: 

Materials:

Pigments

Painting Board

Watercolor Paper

Paint Brush

Painting Rag

Water Container

(optional) A container for soaking the paper. (I have sometimes used the bath tub instead.)

A well-lit area for painting

Description
This course is for parents and teachers in any educational setting who want to bring Painting to first graders. The course is composed of 36 painting lessons that take you from start to finish for each of the 36 paintings. In addition, there are primer lessons to help you understand the materials and techniques used in first grade painting. There are also lessons for how to look back at and review the paintings you have completed with your student(s) so that they will feel good about their creative process and so that they continue to develop positive self-esteem. 

Who This Course is For
This course is for homeschool parent-educators as well as teachers in a more traditional setting--or anyone anywhere in between. 

Featured First Grade Courses
You also might be interested in our other First Grade Courses or consider our core course bundle which includes First Grade Stories, First Grade Math, First Grade Language Arts and a bonus course, First Grade Math Tips and Tricks.

First Grade Core Bundle
Our bundle includes First Grade Stories, First Grade Language Arts, First Grade Math , and a bonus course, First Grade Math Tips and Tricks.

Check your inbox to confirm your subscription