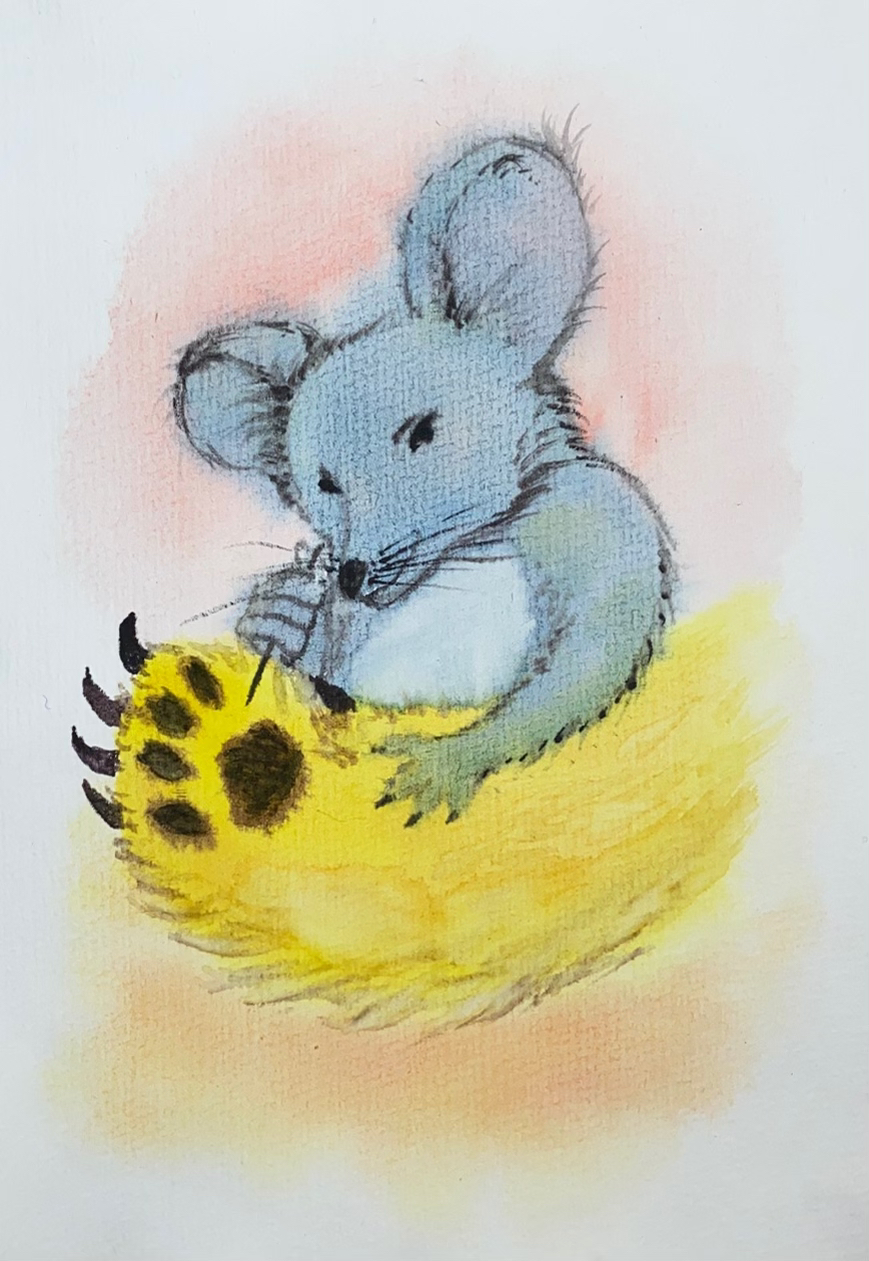 This course is designed to help you become a better storyteller. Yes, it would be possible to simply show these stories to students, because they are presented in full as if being told to an audience. However, we hope that most will attempt to tell the stories because it is such a lively experience to share that process with children young and old.  
The telling of and listening to the story is the foundation of almost all of the work done in Waldorf education. So, when we are able to tell stories in a way that supports the imagination process, we give the student the best possible foundation on which to build. 
This is an important point to fully appreciate. We are attempting to support the child's imaginative process, the inner activity of building the images, the scenes, and events within a story. By contrast, we are NOT attempting to merely entertain the child. When we try to entertain, we make ourselves too much of the focal point. Instead, it is far more beneficial if our storytelling is in service to the student's inner, creative process. The student needs to be involved in two worlds. They have "one foot in this world" listening to the story we tell, and "another foot in their inner world" where they engage in the wonderful activity of imagination. If we take an undue amount of the child's focus, we actually distract their attention from what is far more important.  
These 36 complete story presentations will demonstrate the skills and techniques gradually so that you can practice and improve with ease and confidence, while also supporting the student's imagination--and your own!  

What you will learn: 

How to read and prepare a story for presentation
How to "learn" a story rather than "memorize" it
The use of a simple storytelling opening and closing
Simple gestures and how to use them to enliven stories, events, and characters
To appeal to the five physical senses in order to engage imagination
What the four temperaments are and how to incorporate them into a story in order to engage your audience
What you will receive: 

36 Video Lessons--complete story presentations. 
Each of the 36 lessons includes a written explanation of the storytelling skills that will be demonstrated in that story.  
A complete Second Grade Block Rotation which will help you see how the stories work with the language arts and math lesson blocks over the course of the entire second grade year.
Additional resources, video and PDF articles, to deepen your understanding of the course and of Waldorf education 
Featured Second Grade Courses
You also might be interested in our other Second Grade Courses or consider our core course bundle which includes Second Grade Stories, Second Grade Math, and Second Grade Language Arts and a a bonus course, Second Grade Handwriting Development.
Second Grade Core Bundle
Our bundle includes Second Grade Stories, Second Grade Language Arts, Second Grade Math, and a bonus course, Second Grade Handwriting Development.
Check your inbox to confirm your subscription